Senu - For a Cleaner Home, a Healthy Family
The Brand 'Senu' was launched as a full range of Cleaning & Hygiene products from the house of Neerava Hygiene. 'Senu' attempts to be your household partner towards a cleaner home, a healthy family.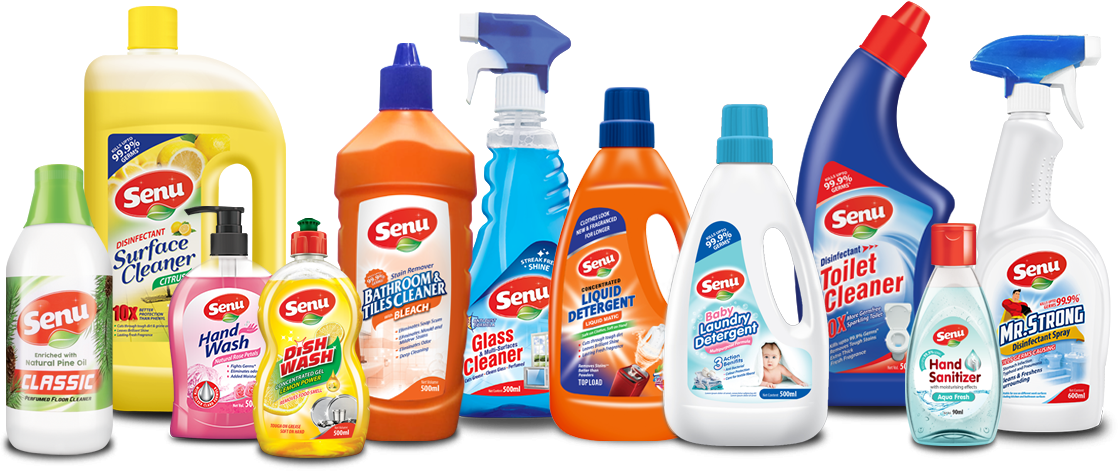 Neerava Hygiene is a leading manufacturer of Cleaning & Hygiene products and solutions in Eastern India. With state-of-the-art manufacturing facilities and world-class products, Neerava is partner to some of the leading business houses in the country and abroad. Offerings include Cleaning products like Disinfectant Surface Cleaner, Disinfectant Floor Cleaner, Disinfectant Spray, Toilet Cleaner, Glass Cleaner, Dish Wash Gel, Neem based Floor Cleaner and more. Neerava also offers Personal hygiene products like Hand Wash and Hand Sanitiser and Fabric Care products like Liquid Detergent for Babies as well as regular Liquid Detergent.